Karen Carr
NYS Convention Director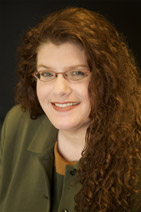 FRIDAY KEYNOTE SPEAKER: LISA MAATZ
As AAUW's top policy advisor, Lisa Maatz works to advance AAUW's priority issues on Capitol Hill, in the White House, and in coalition with other organizations. She is a sought-after speaker across the nation and in our nation's capital, and has a large and devoted following on Twitter. Maatz also provides leadership to several coalitions working to advance opportunities for women and girls, including the National Coalition for Women and Girls in Education and the Paycheck Fairness Act Coalition. Recently featured in the book Secrets of Powerful Women, Maatz has developed a reputation for her strategic approach to legislation and advocacy. She has done similar work for the NOW Legal Defense and Education Fund and the Older Women's League, and was a legislative aide to U.S. Congresswoman Carolyn Maloney (D-NY). Her grassroots advocacy career began when she was the Executive Director of Turning Point, a battered women's program recognized for excellence by the Ohio Supreme Court.
---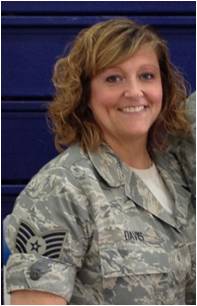 SATURDAY LAF LUNCHEON: KIMBERLY DAVIS
Kimberly Davis has served in the United States Air Force, NY Air National Guard for 23 years in Information Management while earning an associate's in Information Management from the Community College of the Air Force. Her bachelor's degree was obtained in August 2012 in Psychology – Family Counseling and she is currently working on her masters in Mental Health Counseling with Long Island University.
In 2009, Kimberly reported military sexual assault. She eventually became a plaintiff in one of the AAUW supported lawsuits, Hoffman et al v. Panetta et al, filed by lawyer Susan Burke in September 2012 in regards to military sexual assault. Since reporting the assault, she has become an advocate for others and has helped many other victims in various ways.
---
SATURDAY AFTERNOON PANEL
AAUW COLLEGE UNIVERSITY RELATIONS
College Presidents Carole McCoy (Jefferson Community College) and Carli Schiffner (SUNY Canton) will discuss their commitment to "equity for women and girls" and the synergy that develops on campus from their partnership with AAUW.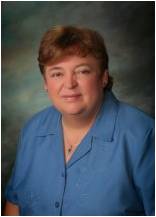 Carole McCoy
Carole A. McCoy was appointed as the fifth president of Jefferson Community College in 2007. She holds a bachelor's degree in economics from Framingham State College, a master's degree in business administration from the University of Massachusetts and a doctorate in public administration from the University of Baltimore. Dr. McCoy serves on the Boards of the Fort Drum Regional Liaison Organization, the Watertown Chamber of Commerce, WPBS and the Victim's Assistance Center and is a member of the Watertown Rotary Club. She is also Secretary of the NY Community College Presidents Association.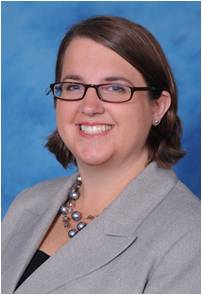 Carli Schiffner
Carli C. Schiffner began her tenure as Interim President of SUNY Canton in September 2012 after previously being named Provost/Vice President for Academic Affairs in July 2011. She served as the Dean of Arts and Sciences at Yakima Community College in Washington from 2007 to 2011 where she is credited with increasing efficiencies with procedures, leading accredited efforts, revising assessments and mainstreaming the use of data in decision making.
---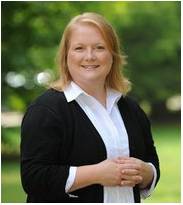 SATURDAY KEYNOTE SPEAKER: ADDIE JENNE RUSSELL
NYS Assemblywoman Addie Jenne Russell represents the 116th Assembly District, also known as the "River District". She serves on Assembly Committees including: Agriculture; Corporations, Authorities & Commissions; Economic Development, Job Creation, Commerce and Industry; Energy; Local Governments; and Veteran's Affairs; and she is the chair of the sub-committee on Women Veterans. Ms. Russell was formerly an attorney at Conboy, McKay, Bachman & Kendall, LLP, and she served on the Jefferson County Board of Legislators from 2006 until becoming a member of the Assembly in 2009. Ms. Russell is the past President of the Jefferson County Branch AAUW and former member of NYS AAUW Public Policy Committee. She is a member of the Jefferson County and New York State Bar Associations.