Susan McClary
NYS Convention Local Coordinator
2015 NYS AAUW Convention - put it on your calendars now!
April 17-19, 2015
"AAUW Leading The Way: Women Leadership in the 21st Century"
Sign up NOW to have an ad in the convention program! Click HERE for details!
---
See some of the pictures from the 2014 Convention at Honor's Haven!
We had a GREAT TIME at High Peaks Resort April 26-28, 2013.
Some pictures are available - click here.
One of the items on the agenda was a request for ratification of the proposed 2013 - 2015 AAUW NYS Public Policy Action Priorities. That passed unanimously
The following members were elected to positions for 2013-2015. Voting took place at the convention.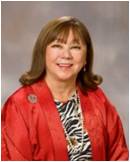 Membership Vice President – Maria Ellis
Maria Ellis is a member of the Empire State Virtual Branch and a dual member in the North Shore Branch and the Westchester Branch. At the local level she has served as branch treasurer and president. She is on the NYS Board and is currently serving as the Membership Vice President. She was District Council Director (2009-2011) and has served on a on a National AAUW Taskforce and been a NCCWSL participant. She started the Empire State Virtual Branch which meets monthly by conference call. She enjoys working with branches throughout NYS, mentoring younger members, and working with the AAUW NYS Board.
Maria earned an BBA and MBA from the University of Massachusetts at Amherst and is a graduate of the Harvard Business School Owner-President Management Program. She has worked at a variety of financial institutions including Bank of America, Citibank, the MONY Group and Northwestern Mutual. In addition to her serving on the AAUW NYS Board, she currently serves on the following non-profit advisory boards: Development and Previewer for The Virginia Gildersleeve International Fund, trustee at The College of Mount Saint Vincent and trustee at The Real Estate Academic Initiative at Harvard University. Maria has skills in marketing, organization, management.
Diane Haney, former AAUW NYS President, wrote "I have worked with Maria in a variety of situations, and she has invariably been a good listener, a reliable worker and a strong supporter of the AAUW Mission." Marilee Scheuneman, past President Westchester Branch, stated "Maria has the qualities wished for in a membership leader: in addition to her outgoing personality, she is friendly, reliable, creative, energetic, and technically savvy."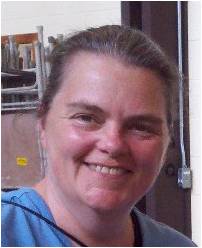 Public Policy Vice President – Donna Seymour
Donna Seymour is a member of the St. Lawrence County Branch and is a dual member of the Empire State Virtual Branch. At the local level she has been Newsletter/Internet Editor and has helped organize candidate forums, voter and issue education events and is co-creator of Conversations With candidates (a local video platform series). She was on the AAUW NYS Board as Communications Director (2000-2004; 2008-2012) and Public Policy Director (2012-2013). She was a charter member of the AAUW Voices project for national and a member of the AAUW Lobby Day organizing committee for 2012. Since 2001 she has edited a weekly "Educational Issues in the News" summary, created the NYS GOTV Counterpart Newsletter in May, which was the inspiration for It's My Vote Campaign newsletter started in July 2012. Donna has the energy, skills, commitment, ideas and contacts at the national level needed for this position.
Donna is a graduate of SUNY Potsdam. She is a community volunteer for the following: League of Women Voters - St. Lawrence County Unit, Planned Parenthood of Northern New York, National and NYS PTA, National Organization for Women and Women's Sports Foundation.
Susan Hoover, former NYS Public Policy Chair, states "Energetic and full of fresh ideas, Donna Seymour will continue to be a strong leader for our public policy efforts here in New York State." Eileen Hartman, AAUW NYS past President, wrote "She is passionate about public policy and gifted in the ability to communicate the issues using methods that branches throughout the state can embrace."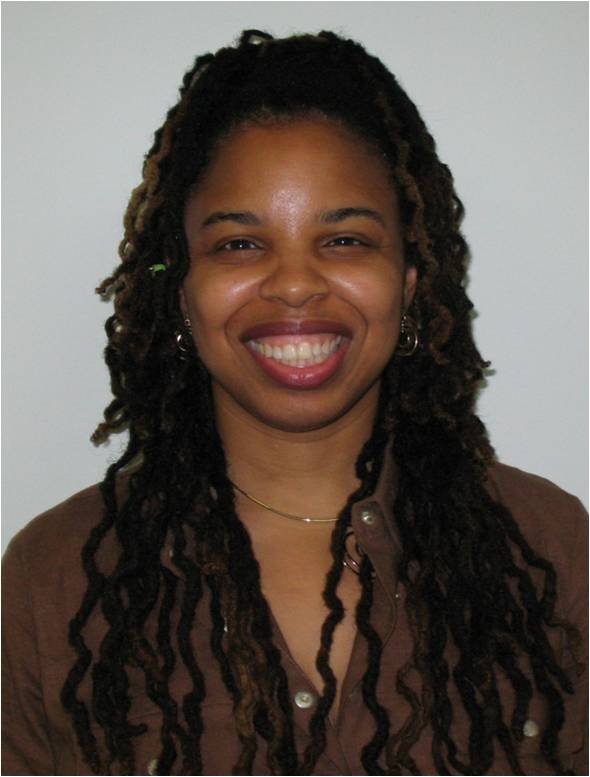 Secretary/Bylaws – Edwina Frances Martin, Esq.
Edwina Martin has been a member of the Staten Island Branch for seven years. She has been on the board of Directors since 2006 and has been the branch Program Vice President from 2007 to the present. Several of the key programs coordinated during her tenure include: NYC Council Speaker Christine Quinn on Women's Initiatives, Annual Candidate Night Forums, and Assembly Member Nicole Malliotakis and State Senator Diane Savino on "Perspectives of Elected Women Officials." She is currently serving on the AAUW NYS Board as Secretary/Bylaws.
Edwina is a graduate of Williams College and earned a JD from NYU School of Law. She is a committee member of The Legal Referral and Information Service Committee of the Association of the Bar of the City of New York, a member and current President of the Staten Island Women's Bar Association, a Committee Chair for the Thurgood Marshall Summer Law Internship Program, a member of the New York State Bar Association's President's Committee on Access to Justice, the Social Action Co-Chair of the Staten Island Alumnae Chapter, Delta Sigma Theta Sorority, Inc. and on the board of directors of the Risa Jaroslow and High Tide Dance company.
Clair Regan, Staten Island Branch President, states "I find Ms. Martin to be intelligent, loyal, personable, compassionate, diplomatic and a pleasure to work with." Laura Banks, Staten Island Branch Secretary writes "Ms. Martin is very organized and is the definition of "multi-tasker:" and, if re-elected, I believe will continue to bring her drive, determination to succeed, and diplomacy, and fun-loving nature to AAUW-NYS." Beatrice Ramirez, Ex Membership vice President Staten Island Branch says "I have no doubt that she would be a great asset to the AAUW-NYS board and would apply her usual energy and focus to the tasks you would require of her."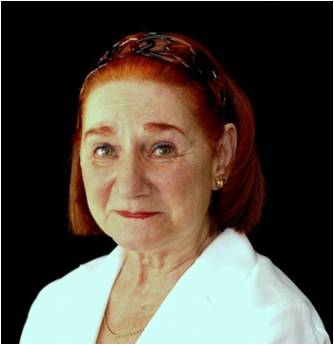 Mildred DeWitt – Treasurer
Mildred DeWitt has been a branch member for 19 years. She is a member of the Southern New York Branch and a dual member of the Staten Island Branch. Through the years she has held a variety of branch positions including President, Treasurer, Newsletter Editor, Bylaws Chair, Recording Secretary, and Membership Vice President. She was the LAF Vice President on the AAUW NYS Board from 2007-2011 and is currently serving in the Off-Board position of FOCUS Assistant.
Mildred is a graduate of St. John's University with a BBA in accounting. She has worked for, among others, Friedman & Harfenist, Attorneys at Law maintaining account records, Haskins & Sells as Supervisor of internal accounting and Chrysler Finance Corporation as Account collector and Internal Auditor.
Geeta Desai, Poughkeepsie Branch President, states "In my personal relationship with Mildred, I have known her to be a person of the utmost integrity. She is hard working and believes completely in the mission of AAUW. Given her background in Accounting and her four decades of work as Treasurer and Budget coordinator for the private sector, she is bound to be an asset to AAUW NYS particularly in the position of Treasurer. Betty Sabo, Southern New York Branch Program Chair, writes "Mildred's qualifications to be treasurer go beyond her degree and experience in accounting. She is a perfectionist, tireless worker, and a completely dedicated AAUW member. Betty Preble, Buffalo Branch Co-President says, "can think of few, if any, who could more capably handle the duties of this office."
---
The 2012 convention was held at the Woodcliff Hotel and Spa in Rochester.
Pictures from the convention are now posted here as individual pictures and are available as a slideshow (below). If you wish a full-sized copy of one of them, please find the individual picture(s) send a message to the webmistress with the disk identification and photo number of the one you wish.
Information about the scholarships honoring the Queens Branch.
One of the important items of business is the election of officers for the coming biennium. The candidates presented by the nominating committee were:
President: Mary Lou Davis, Poughkeepsie Branch
Program Vice President: Melissa Guardaro, Rockland County Branch
Educational Opportunities Fund Vice President: Doris McLallen, Jefferson County Branch
All the candidates were elected and took office July 1!
President – Mary Lou Davis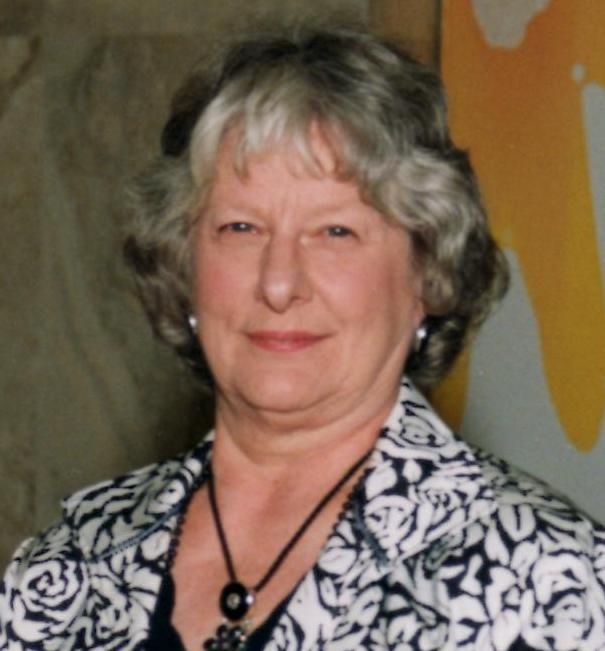 A 16-year member of the Poughkeepsie Branch, Mary Lou Davis has been active on the AAUW New York State board in recent years, serving as secretary/bylaws chair (2010-11), nominating committee chair (2008-10), assistant nominating chair (2007-08), district director (2005-08), coordinator for District IV (2004-05), and state convention director (2008-11). The president of the Poughkeepsie Branch in 2004-05, Mary Lou has also chaired the branch's membership, nominating, and Woman of the Year luncheon committees.
Professionally, Mary Lou taught mathematics on the middle school, high school, and college levels, along with serving as a private tutor, math coach and consultant. She has helped create math lessons for the McGraw-Hill publishing company. After retiring in 2000, Mary Lou became active (often serving as an officer) with professional organizations such as the Dutchess County Teachers Association, the Spackenkill Retired Teachers (president, 2000-04 and 2008-12), and the Southeastern Division of NYSRTA (New York State Retired Teachers Association).
Mary Lou is on the board of the Children's Home of Poughkeepsie, presently serving as treasurer, and is involved in a variety of community organizations including the Poughkeepsie United Methodist Church, Habitat for Humanity, the Junior League of Poughkeepsie, and Mid-Hudson Alumnae Panhellenic (past president 2007-11). She volunteers at the thrift store Second Hand Rose and also at Vassar College's art museum.
A graduate of Susquehanna University with a BA in mathematics, Mary Lou also holds a MEd in mathematics from West Chester State College in Pennsylvania.
Program Vice President – Melissa Guardaro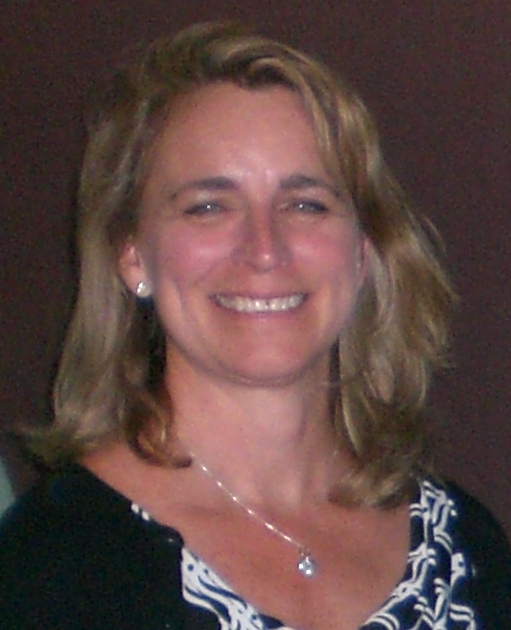 Melissa Guardaro is a four-year member of the Rockland County Branch. In that time, she has been the branch co-president (2009-11) as well as international chair (2011-12). She was recognized as an Emerging Leader by AAUW NYS in 2009 and has continued her interest in international affairs by serving on the state board as international chair (2009-12). She was a member of AAUW's national delegation to Cuba in 2010.
Melissa helped to develop, implement and improve the successful statewide AAUW NYS project "My Sister's Keeper" (2010-12) and has developed the NYS United Nations Day conferences. On the branch level, she led the team that provided a mentoring program for USAID (United States Agency for International Development) students from Central America, Mexico and the Caribbean.
Currently a small business owner, Melissa has had extensive marketing experience in consumer products companies where she developed new products, marketing plans, and advertising campaigns. A woman of many talents, she has also been an instructor of Yang-style black belt level t'ai chi chuan.
Melissa is involved with a variety of local organizations, serving in board positions for the Arts Council of Rockland and the Valley Cottage Library, as well as being a volunteer recruiter for the Nyack Public Schools' Project Graduation.
A graduate of Fordham University in the Bronx with a BA in communications, Melissa also has an MBA in marketing and real estate finance from Columbia University's Business School.
*** An important message and announcement needs to reach you about Melissa Guardaro, our AAUW-NYS International Affairs Director and recently elected Program Vice President. Melissa has been appointed by the national AAUW Board of Directors as the AAUW United Nations Representative. You may know that Carolyn Donovan from Long Island has filled those huge shoes for AAUW for many years and has been a wonderful link for us to women's issues around the world. Carolyn has also been the voice of AAUW in her daily interactions at the UN and has served admirably and faithfully.
Melissa Guardaro has spearheaded the AAUW-NYS project "My Sister's Keeper" along with Joan Monk for the last two years and has positively impacted our branch members across the state, providing a method of understanding about many of the barriers women encounter every day in their lives and giving us ideas for supportive action. She has been an exceptional leader also in working with other board members to advocate for women in Albany and arranged for members to voice their opinions to New York State legislators this past April. There is no doubt that she will serve the entire AAUW organization well in representing us at the United Nations. Please join us in congratulating Melissa and wishing her success as she embarks upon a whole new broad opportunity to impact women and girls.
Replacing Melissa on the AAUW-NYS Board of Directors as Program Vice President (effective July 1, 2012) is Jean Havens, who should be familiar to all as she has served admirably for the last four years as Focus Director. Jean is employed by the Girl Scouts in the Heart of the Hudson region of New York State and uses her many skills as a writer, editor, and publisher on our behalf in her volunteer position on the state board. What a talented, energetic, and creative woman she is! Jean will do a fabulous job working with the board and branches to communicate program ideas and work on the state convention to ensure strong programmatic themes connected to AAUW. You will hear more from Jean as the 2012-13 year pushes out of the gate at the summer conference in Cazenovia. Meanwhile you can view the latest colorful and informative issue of Focus in your inbox or on the www.aauw-nys.org site through the link on the left side of the homepage.
Once again we are fortified by the strong women who lead us in New York State and through important world organizations located here. Work with them to keep on growing and stay the course to victory for women and girls!
Educational Opportunities Fund Vice President – Doris A. McLallen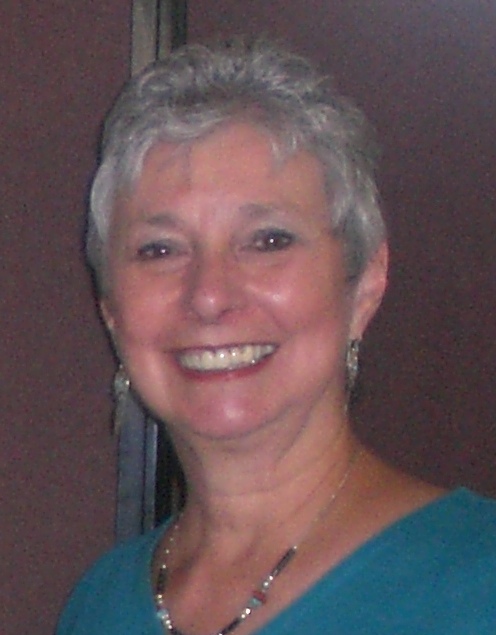 Doris A. McLallen has been a member of the Jefferson County Branch for 34 years. She has been the branch president, Educational Foundation chair, public policy chair, and served on the program and nominating committees. She was the District II Branch Council Representative and is the annual moderator for Candidates' Forums co-sponsored by the League of Women Voters. She most recently served the AAUW NYS board as college/university director, increasing the number of member institutions from 31 to 46 in her short tenure. She was a participant in AAUW's national study tour to Israel in 2010.
Currently the director of community relations for the district office of NYS Assemblymember Addie J. Russell (118th District), Doris has had a variety of interesting careers. She has been a speech therapist, an elementary principal (twice), the mayor of the Village of Black River, the director of the United Way's Volunteer Center of Jefferson County, and a teacher of high school French.
On the community level, Doris was appointed by the Governor to serve as a trustee of Jefferson Community College where she chairs the academic and education committee. She has been active with, among others, the Fort Drum Regional Liaison Organization, the Victims Assistance Center of Jefferson County, the School Administrators Association of New York State, the Sally Ploof Hunter Memorial Library, St. John's Episcopal Church, and the National Women's Hall of Fame. Doris is a former member of the New York Conference of Mayors and in 2006 was named the Village of Black River's Citizen of the Year.
Doris has a BS in French and secondary education from the State University of New York, College at Potsdam, and an MS in communication disorders from The College of Saint Rose in Albany. She has a Diplome D'Honneure from L'Université de Poitiers in Tours, France, and is a graduate of St. Lawrence University's school administration program.
---
In addition, there was voting on proposed bylaws changes:
IMPORTANT! Many changes to the bylawswere proposed, both to comply with the rules of 501(c)(3) organizations within New York State and at the suggestion of the national AAUW office. In addition, some changes have been mandated as the result of voting at last year's national convention. Here is a document which shows the current bylaws (left column), the proposed changes (middle column) and the proposed modified document (right column). Click HERE for that document. The changes were all accepted and the new bylaws are now available here.
---
The 2011 Convention was held April 15-17, 2011 at the Glen Cove Mansion on Long Island.
New this year - two branches (in attendance!) won the opportunity to give a $500 local scholarship, courtesy of funds left to the state when the Queens Branch disbanded.
One of the important parts of the business meeting was the election of some of our officers for the next two years. The candidates presented by the nominating committee are listed below. All the candidates were elected.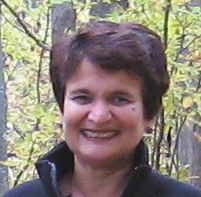 Legal Advocacy Fund Vice President - Roli G. Wendorf
Roli Wendorf is currently the webmaster and Pay Equity Outreach action group leader for the Westchester Branch where she has been a member for three years. She was the branch's EF and LAF chair from 2007-10. Roli promotes STEM by helping to plan the Explore Your Opportunities STEM conference for 7th grade girls to promote science, math and computing. She maintains a website and recruits professional women with STEM careers to serve as role models for the participants. She has organized workshops at colleges to teach pay negotiation skills to women and minorities as a way of reducing the gender wage gap. Roli was Westchester's Emerging Leader in 2009.
Roli's education includes a BS and MS in electrical engineering from the Indian Institute of Technology, a MS in computer science from Carnegie- Mellon University and a DPS in computing from Pace University.
Supporters have written: "Excellent leadership talents;" "Consistently was in the top ten statewide for total donations and per capita."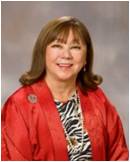 Membership Vice President– Maria Ellis
Maria Ellis has been a member of the New York City Branch for ten years. She has been president and treasurer of the branch. Maria is currently the district council director on the AAUW NYS board and is on the national AAUW major gifts committee.
Maria earned an MBA and BBA from the University of Massachusetts. She was owner-president of a management program at Harvard Business School. She is a development committee member for the Virginia Gildersleeve International Fund and does pro-bono work for non-profit organizations as a member of HBS Community Partners. Maria has skills in management, analysis, negotiation and marketing.
Supporters have written: "An avid supporter of all aspects of AAUW;" "Enthusiasm is evident in all she does."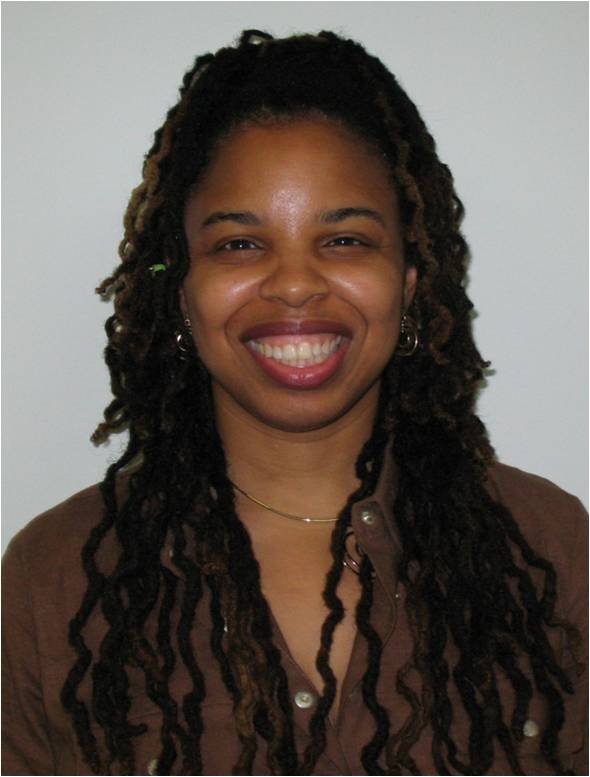 Secretary/Bylaws– Edwina Frances Martin, Esq.
Edwina Martin has been a member of the Staten Island Branch for five years where she has been the program VP from 2007 to the present and has coordinated programs on women's initiatives.
Edwina earned a BA from Williams College and a JD from the NYU School of Law. For the last 20 years, she has garnered significant experience working with Legal Services NYC, as well as working with other non-profit agencies, public interest
groups and academic institutions on the development of innovative programs, fund-raising and handling legal and business issues. She has project management experience, outstanding communication skills, a commitment to public service and strong writing skills.
Supporters have written: "A woman of exceptional talent, vision, passion and professionalism;" "Very well-organized and is the definition of 'multi-tasker'."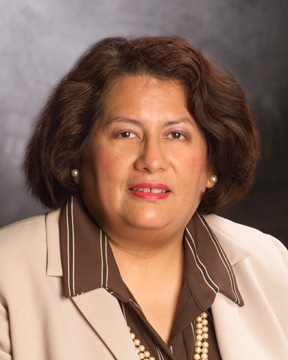 Treasurer – Ruth Fierro-King
Ruth Fierro-King has been a member of the Buffalo Branch for five years. She has been the finance chair for the branch for the last four years. Buffalo chose her as their Emerging Leader in 2008. She was elected to a two-year term as NYS AAUW treasurer in 2008.
Ruth has a BA from Bernard Baruch College and an MBA in finance and business administration from the University of Buffalo. She has received certification from Moody's for commercial loan certification. She worked for Key Bank from 2008- 10 as a vice president/senior relationship manager. In the community, she is on the board of directors of the Community Preservation Corporation and was the 2009 board president of the Risk Management Association where she was the recipient of the Gold Circle Leadership Award.
Supporters have written: "Highly professional with the right skills for this position and she believes in the mission of our organization;" "Instrumental in assisting board members in understanding how a budget is organized and presented."
BUSINESS - the Bath Branch proposed a new resolution which was modified slightly and was then adopted during the business meeting. You may read it here.
In addition, the assembly accepted a bylaws change which allows state AAUW dues to be set by a 2/3 affirmative vote of the AAUW-NYS board.
---
The 2010 convention was held at the Otesaga, in Cooperstown, NY the weekend of April 23-25. Handouts from some of the workshops are now available -
The officer candidates (president, program VP and EF VP) for the 2010-2012 term were voted on at the 2010 convention. The candidates proposed by the nominating committee - and elected - are listed here: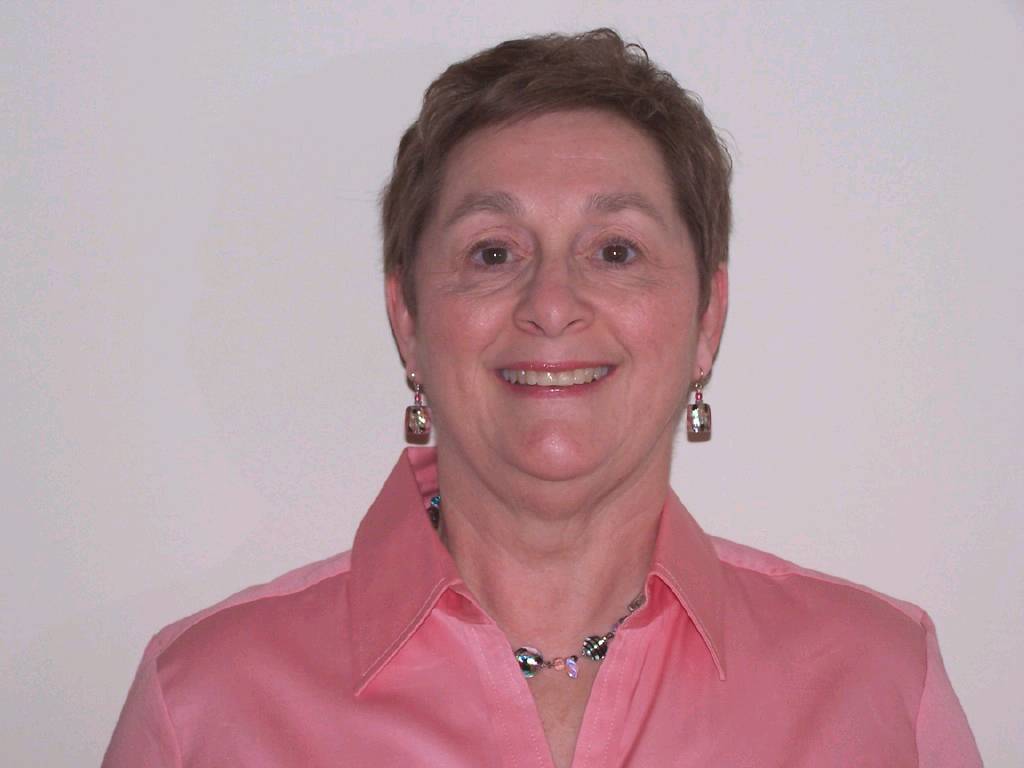 President – Eileen S. Hartmann
Eileen has been a member of AAUW for 34 years. She was elected to a two-year term as NYS AAUW president in 2008. She also served as NYS AAUW membership vice president for three years, college/university director for three years, and was on the marketing committee.
Eileen has held various offices in the Fairport Area Branch including president, co-vice president. Eileen has a B.A. from Edgecliff College and an M.S.Ed. from Nazareth College of Rochester. Her work experience includes positions as English teacher, sales representative, program coordinator for the Rochester Area Career Educational Collaborative, and field experience coordinator for the Education Department at Nazareth College. She is also active with the Fairport-Perinton Chapter of Dollars for Scholars.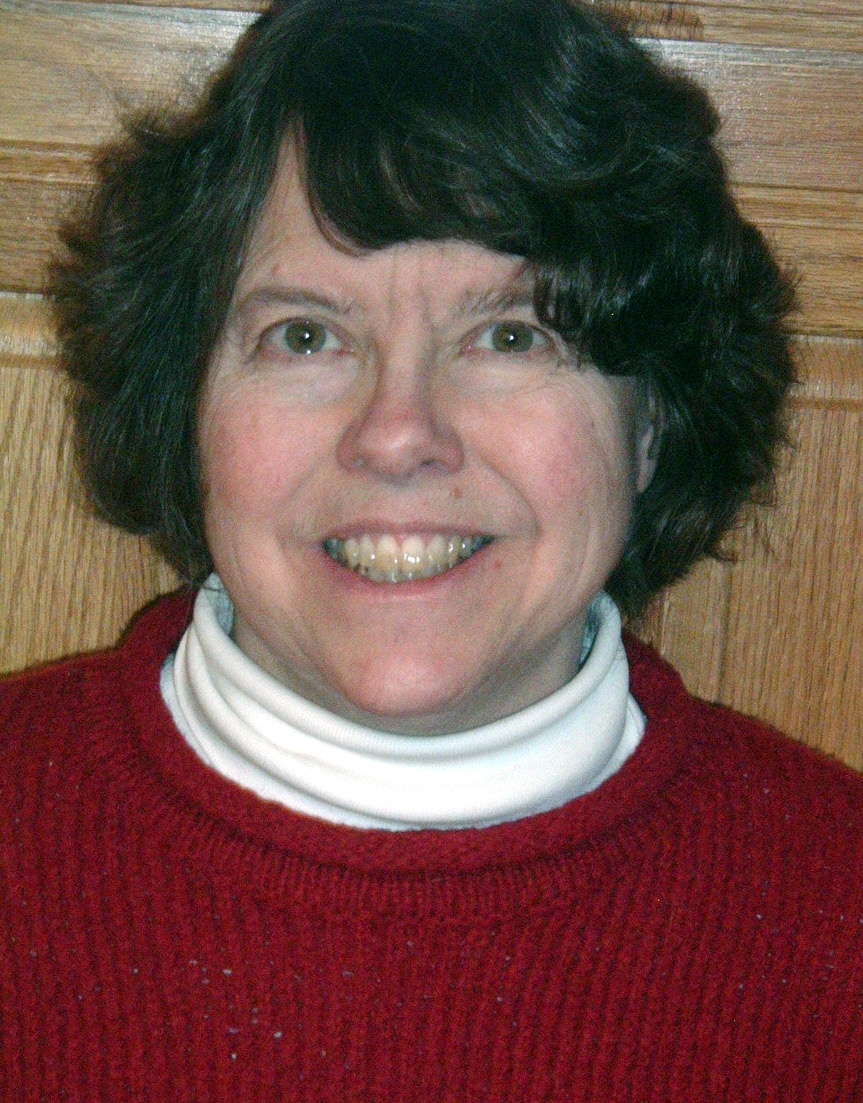 Program Vice President – Peggy Kelland
Peggy served as vice president for program for two women's organizations, Poughkeepsie AAUW and the Junior League of Poughkeepsie, before being elected as NYS AAUW program vice president in 2008. At the state level, she also served as international affairs director for two years and as a member of the nominating team.
Peggy is a 37-year member of the Poughkeepsie Branch where she served as president, program vice president, communications vice president, and recording secretary, along with various other chairmanships. Peggy has a B.A. from Smith College and an M.A. from Columbia University Teachers College. She has experience teaching elementary subjects, high school social studies, ESL and reading. As a Peace Corps volunteer in Honduras, she trained and supervised student teachers. Her community activities include the Dutchess Interfaith Council, Girl Scouts, League of Women Voters, Junior League, and several community boards and commissions.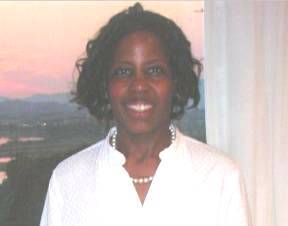 Educational Fund Vice President – Lisa Davis Clark
Lisa has been a member of the Rockland County Branch for five years. She has served as Educational Foundation chair and co-president. Lisa's educational background includes a B.S. from New York University, an M.A. from Teachers College, a P.D. from Long Island University and a PhD. from Walden University.
Her work experience includes positions as a math teacher, local instructional superintendent, co-director of the NYC Department of Education/ Adult and Continuing Education and director of the NYC Board of Education Cooperative Work-Based Education Program. She is currently a substitute assistant professor at Medgar Evers College and adjunct instructor at Nyack College. Lisa is also a board member and chair of the government relations and community affairs subcommittee of the New York University Alumni Association. She has reviewed proposals for conference presentations for the American Educational Research Association.
Part of the business of the 2009 convention was the election for 2009-2011 of four officers. The single slate of candidates was elected:
Membership Vice President – Bergie Lebovitch
Legal Advocacy Fund Vice President – Mildred DeWitt
Secretary/Bylaws – Mimi Korb
Treasurer – Ruth Fierro-King.
Be sure to read about our emerging leaders who were honored at the Saturday breakfast!